DON LEONE GOLF ACADEMY
---
Welcome to the Cinnabar Hills Golf Club, Silicon Valley's premier golf instruction and home to Don Leone Golf Academy. Don, the 2012 Northern California PGA Teacher of the Year, will provide unparalleled instruction to golfers of all levels and aims to provide an unrivaled experience for every student. The Academy offers private, individual, and group lessons as well as a variety of golf schools from beginner to the experienced veteran. The Academy also serves as a prime location for corporate outings to promote team building and camaraderie through golf. The Academy also offers an elite Junior Program suitable for golf development of all ages that focuses on building the confidence of young athletes through ingraining proper technique and refining the essential skills of the game. Don is a level #2 certified Titleist Performance Institute instructor (TPI) which allows him to screen a student's physical limitations through a 12-step process. Let us design a custom online fitness workout regimen that allows the student to reach their maximum athletic potential.
What Don's Clients Are Saying
"First and foremost, I want to say that I wouldn't be playing collegiate golf (or any golf) if it weren't for Don. From an early age, he made sure I was always engaged with the game and having fun – probably the most important thing as a junior golfer
in my eyes. The steep learning curve in this game is extremely difficult to overcome as a kid, but Don made golf seem feasible and enjoyable. Over the years, he has served as not only my coach but also a good friend and mentor. His knowledge of
the golf swing is immense and aggregated from years of experience teaching. He always goes out of his personal way to make sure I'm prepared for a tournament if something is slightly off in my game. It's this dedication to his students that highlights
him as an instructor."
~ Amay Poria, University of Pennsylvania Men's Golf
"Never in a million years did I ever think that I would be interested in golf. Today, however, I finished my first lesson in my entire life – EVER, and it was just awesome! Don is an amazing instructor, who makes it so easy to just understand and get a feel for things. He knows what he's talking about and makes you feel super comfortable with just the basics. I have no doubt in my mind that I will become an avid golfer under his instruction. I already am craving getting back out on the range to work on everything I learned today!!!"
~ Amethyst H.
"Always learn something with Don!"
~ Carter T.
"My last couple of lessons have been exactly what I was looking for. Don is very professional, knowledgable and knows exactly how to communicate the mechanics of golf to anyone, from scratch golfers to duffers like me."
~ Mark D.
"Very enjoyable hour of analyzing my "current" golf issues.I left with a good understanding of what is going on and drills to fix it.I always recommend Don for a good tune up."
~ Pat Murray M.
"Besides being a great guy Don is a great instructor. He knows what to work on and when to work on it. Invest in some lessons with Don. You will be glad you did! Dennis B. San Jose, Ca."
~ Dennis B.
"Don helped me work with my natural swing to make small adjustments. He knows golf and the swing very well but most of all I can tell he wants all his players to have fun. He gives you great fundamental advice and practice drills to improve."
~ Shane O.
"Enjoyed my golf lesson with Don.He adjusted my grip and sure enough my drives went straight(er).He's also funny and easy going."
~ Susan M.
"My 8 & 9 years old never play golf before and took a session of class with Don this Summer.Now, they can practice on their own with really good postures and stances.My boy said coach Don is his favorite coach because he demonstrated golf skills in an easy way to understand."
~ Glenda L.
"Don is a very nice person and an excellent golf coach. I am really delighted how he analysed my problem, identified what it is, explained it to me verbally, demonstratively and on video.
He has given me something very clear to work on to resolve my issues.
I would highly recommend Don to anyone."
~ Bobby D.
"Excellent lesson. I was having some issues which Don quickly diagnosed and corrected. Now its time to practice, practice, practice."
~ Lori C.
"My first real lesson, try to fix my problems via golf channel,
YouTube and buying the newest game improving equipment,
Nothingbeats hands on teaching ,Don spottedmy problemsquickly and showed me solutions(drills) to get me on the right path,also he quick to point out what I was doing right,in my opinion helps boost confidencein your swing, will be back for a few more lessons."
~ Bob W.
"Don is an excellent teacher. I've had a number of instructors throughout my life, and he definitely tops all of them in both demeanor and knowledge. Specifically, I've noticed Don's strength is in how well he tailors instruction to the student, by attacking the crucial issues at hand and not overwhelming them."
~ Madison H.
"I am a 14 year old female golfer and have been receiving instruction from Don for 2+ years.Don is very straight forward and strict in his feedback, which helps me to push myself harder.His instruction is very clear and easy to apply in practice.He also has a great sense of humor which makes golf even more enjoyable.Because of these reasons, I would highly recommend Don to others."
~ Alexia L.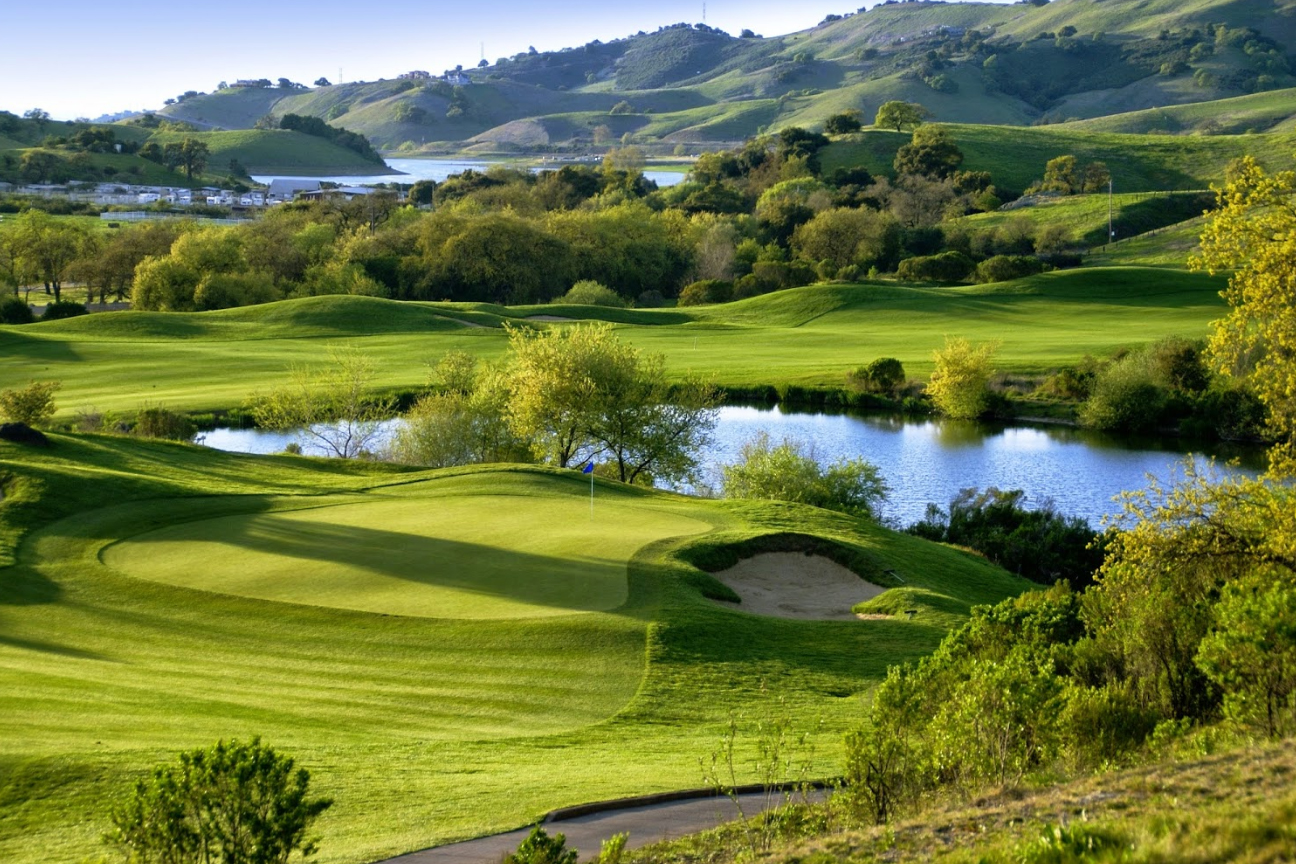 Cinnabar Hills Golf Club
Peacefully tucked in and around the hills, a short drive south of fast-paced Silicon Valley, Cinnabar Hills Golf Club blends championship-caliber golf with spectacular views. San Jose's first public course to open in 30 years was designed by award-winning architect John Harbottle III. Each hole has been crafted to maintain the natural slope of the area and to protect the wildlife residing here. Hundreds of old oaks were incorporated into the layout and seedlings from those oaks were nurtured and planted to further enhance the landscape. Inspiring the golf club's logo, red-tail hawks can be seen flying over the course or even perched in a tree. Named for the rich, red ore mined here during the 1800's, Cinnabar Hills offers golfers three distinct nines: the Canyon, the Lake and the Mountain.
VISIT CINNABAR HILLS